Sapu is a top-down, action RPG game with dark atmosphere. Play as a supernaturally gifted young boy and save humanity from evil that endangers the world. Explore ruined and grim locations, discover the mysterious story, develop elemental magic skills and fight against the creepiest beasts we can imagine!

Sapu always dreamed to be supernaturally gifted. Many times he imagined himself as a dragon slayer or a brave knight with unbelievable power. But besides those impossible dreams, Sapu was a good-mannered, down-to-earth boy that always helped his parents with everyday duties. The family lived in a peaceful, mountainous area with a forest near their house. Thus every few days, along with his beautiful sister Nadia, Sapu ventured deep into the forest to collect mushrooms, herbs, fruits and other nature goods.

It was another, quiet day when parents asked the siblings to bring some medicinal herbs as well as berries for Sapu's favorite cake. But on this day, they never came back home. It was the last time when Sapu saw his parents. On this day, the boy found out about his unique abilities. On this day, you will begin a frightening adventure as Sapu and will discover what really happened to this lovely family.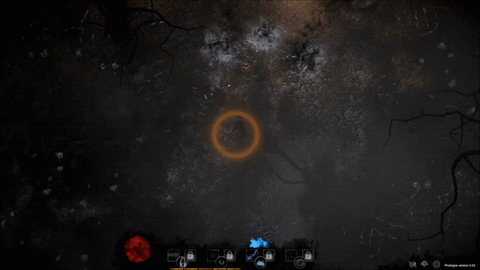 Upgrade magical skills by combining different elements.
Execute – put together various skills into brutal combos.
Explore a beautiful, yet scary world.
Gain mastery in a given element by utilizing appropriate skills.
Think – It is not another hack&slash clicker tutorial.
Trust your mechanics. You'll need to master them to save the world.
Survive – they are scary and you are not invincible.
Fear – you never know when they'll come.